Last Update: 18 September 2021
---
MACMILLAN COFFEE MORNING
Our annual MacMillan Coffee Morning will be on Friday 24th September at 10:30-12:00. As there is a funeral that morning, we are holding a second MacMillan Coffee Morning on Friday 1st October 10:30-12:00. All proceeds will go to MacMillan so your support would be appreciated.
MAGIC PETER
Sunday 26th September 2021.
Show Time: 15:00 to 17:00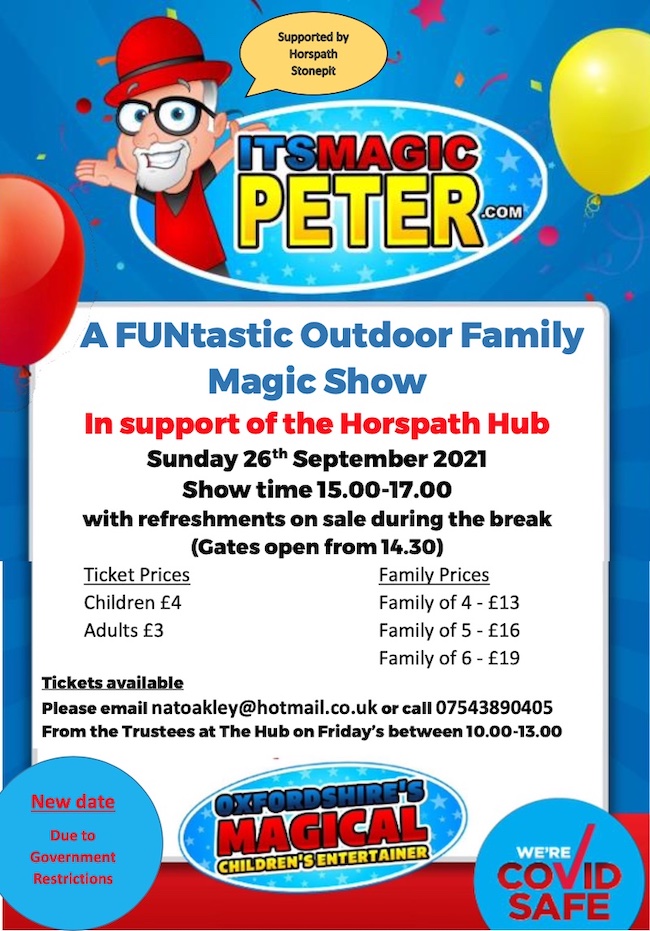 FRIENDS OF HORSPATH ANNUAL GENERAL MEETING
Wednesday 29th September 1930-2100 at the Hub. Everyone is welcome provided they have been double vaccinated. Please wear a mask for your own and everybody else's safety. Wine and nibbles will be served.
CHRISTMAS MARKET
Our Christmas Market is back on Saturday 27th November 09:30-12:00. We are in the process of booking stall, and details will appear later.
---